Yuriy Akulinichev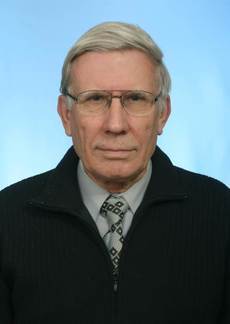 Doctor of Sciences in Engineering, Professor
Address:
Tomsk, 47 Vershinina Street, office 432а
Phone:
(3822) 41-36-70
Campus phone:
2546
Graduated from has always been in 1963 After finishing graduate school, working as a teacher Tirita Tirita – Teasure – TUSUR. Candidate of physical and mathematical Sciences (1972), associate Professor (1976), doctor of technical Sciences (2003), Professor (2008).
Awarded the badges of the Ministry of education of Russia "Honorary worker of higher professional education" and "for the development of research work of students".
He was a participant and leader of a number of research projects in the field of radio wave propagation, both fundamental and applied. Research interests: propagation of radio waves in the troposphere, application of numerical methods for calculating field characteristics, statistical theory and methods for receiving signals under multipath propagation conditions. He has more than 100 scientific papers.
Yu. p. Akulinichev is a leading teacher of the Department for a series of disciplines devoted to the theory and technology of communication. Conducts training classes on the courses: "Radio transmission information", "fundamentals of the theory of communication systems", "Systems of space communication and broadcasting", etc. Is the author of the textbooks "Theory of electric communication", "Theory of information", "Collection of problems in information theory".