Sergey Melihov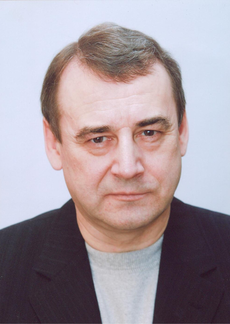 Доктор технических наук, Профессор
Address:
Tomsk, 47 Vershinina Street, office 426
S. V. Melikhov graduated from RTF TIASUR in 1972 and since then has been working in Tiasur-Tarus-TUSUR. In 1980-1992, he was head of the Department of radio reception and amplifying devices (RUU), in 2001-2015, head of the Department of radio communication facilities (SRS), since September 1, 2015, head of the Department of RTS.
Doctor of technical Sciences (1998), Professor (2000), since 2001 corresponding member of the Siberian Academy of higher education Sciences (SAN HSE), Honorary worker of higher professional education of the Russian Federation (2005), Honored worker of higher education of the Russian Federation (2014), Winner of the book Whois Whoin the World(2001).
Since 1971, involved in the scientific process as a performer, the perpetrators, and since 1982 – as a scientific adviser of a number of contractual and state budgetary research work and R & d to develop components for ultra - and microwave transmission systems, retrieval and destruction of information carried out under the programs of Ministry of higher education and the orders of the Ministry of defence of the Russian Federation.
Author and co-author of 170 scientific publications and research reports, 85 teaching AIDS for the educational process (including 5 with the Sibroumo stamp). He took part in the preparation of 9 candidates and 3 doctors of science.
Conducts classes with students in the disciplines "Introduction to the bachelor's profile "mobile communication Systems", "radio Receivers", "Analog and digital radio broadcasting", "Networks and mobile communication systems", "radio communication Systems based on noise-like signals".
Other positions:
Publications:
Elibrary (Elibrary AuthorID: 381805, Elibrary SPIN-код: 7989-9715)
Web of Science (Web of Science ResearcherID: AAN-9465-2020)
SCOPUS (SCOPUS AuthorID: 7004334863)
ORCID (ORCID ID: 0000-0002-8084-4398)
Google Scholar Citations (Google Scholar Citations User: hJ5UwjkAAAAJ)