Elena Neznamova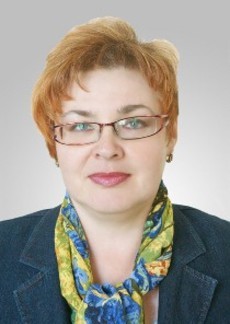 Кандидат биологических наук, Доцент
Address:
Tomsk, 40 Lenina Prospekt, office 420
Neznamova Elena Grigoryevna, candidate of biological sciences, associate professor of the Department of RETEM. She graduated from the Faculty of Biology and Soil of Tomsk State University with a degree in biology, and a chemistry teacher. She was trained at the Tomsk Institute for Retraining of Personnel and Agribusiness under the program "Management and Economics of Organic Agriculture".
She defended her thesis in the specialty 03.00.16 - Ecology. Since 2000 he has been working in TUSUR. He teaches environmental disciplines. Supervises project training groups involved in small-sized artificial agricultural systems. Supervises the student team of TUSUR at environmental competitions at various levels.
Other positions:
Publications:
Elibrary (Elibrary AuthorID: 393968, Elibrary SPIN-код: 2132-1999)
SCOPUS (SCOPUS AuthorID: 57207450512)
ORCID (ORCID ID: 0000-0003-2328-4723)
Google Scholar Citations (Google Scholar Citations User: WdNDMDsAAAAJ)