Gennadiy Smirnov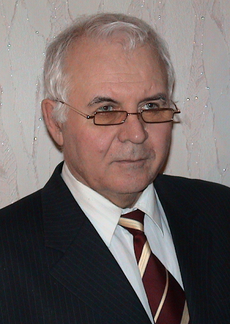 Doctor of Sciences in Engineering, Professor
Address:
Tomsk, 40 Lenina Prospekt, office 107
In 1970 he graduated from the Electrophysical Department of TPI.
In 1974 he defended his thesis.
From 1974 to 1978, he was a senior researcher at the Research Institute for High Voltage at TPI.
Since 1978, he has been working at the Department of Electronic Equipment Technology (TREA, now RETEM).
In 1992 he defended his doctoral dissertation.
From 1992 to 2009 he worked as the head of the department of TREA - RETEM.
In 1994 he was awarded the title of professor.
From 2005 to 2009, he was elected Dean of the Radio Engineering Department.
In 1994, he was elected a corresponding member of the Siberian Branch of the Academy of Sciences of Higher Education.
In 2002 he was elected a full member of the International Academy of Ecology and Life Safety Sciences.
Since 2008, he has been working as a professor in the department, and is the head of the Research Institute ETOSS.
Fields of scientific interests: the mechanism of vacuum breakdown of long gaps at ultrahigh pulse voltages, non-destructive testing methods and devices, as well as new manufacturing technologies for windings of electrical machines, automation of production processes.
Other positions: