Oleg Troyan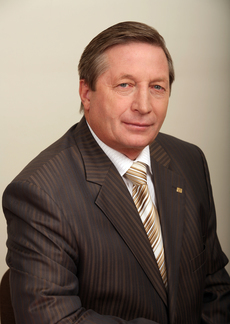 Кандидат технических наук, Доцент
Address:
Tomsk, 40 Lenina Prospekt, office 204
Troyan Oleg Efimovich in 1973 graduated from the TIASUR Faculty of Electronic Engineering with a degree in Electronic Devices. From 1990 to the present - Associate Professor, Candidate of Technical Sciences, Department of Radioelectronic Technologies and Environmental Monitoring (RETEM) TUSUR. The author of 70 scientific papers and methodological manuals, inventions in the field of plasma emission electronics, technology of electronic and electronic devices.
1973-1998 - deputy. Dean of Design and Technology (now the Faculty of Radio Engineering), 1999-2006 - Dean of the Faculty of Radio Engineering, 2004-2014 - Vice-Rector of the University for Administrative and Economic Affairs. At present, he is the head of the administrative and economic department of the university, a member of the Academic Council, administration, board of the TUSUR Alumni Association.
Other positions: