Mikhail Cherkashin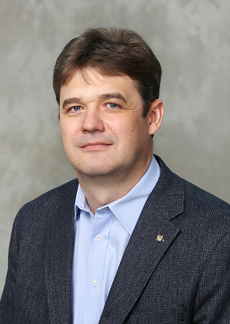 Кандидат технических наук, Доцент
Dean of Faculty of Computer Systems, Associate Professor of Department of Computer Control and Design Systems, Senior Researcher of Laboratory of Intelligent Computer Systems (LICS) in TUSUR.
Mikhail V. Cherkashin graduated from Radiotechnical Faculty of Tomsk State University of Control System and Radioelectronics in 1994. Received a PhD in Engineering Science in 2004.
He did a scientific internship at the University of Limoges (France) from 2002 to 2004 and at the Radioastronomy Laboratory ASTRON (the Netherlands) in 2007-2008 under the INTAS program.
Cherkashin M.V. published more than 100 scientific and educational papers, including 3 monographs, more than 10 certificates for MMIC topology and software products.
Research interests lie in the field of computer-aided design of microwave devices, automated synthesis of radio electronic networks and circuits.
Other positions: