Tatyana Denisova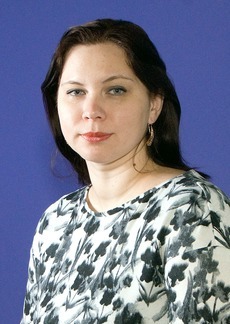 Кандидат биологических наук
Address:
Tomsk, 40 Lenina Prospekt, office 420
Denisova Tatyana Vladimirovna in 2005 graduated from Tomsk State University of Control Systems and Radio Electronics with honors with a degree in Ecology. In 2005, she entered graduate school. In 2009 she defended her thesis at Omsk State Pedagogical University. In 2010 he was awarded the degree of candidate of biological sciences.
Denisova Tatyana Vladimirovna has more than 20 scientific papers in the central press and conference proceedings.
Other positions:
Publications:
Elibrary (Elibrary AuthorID: 438837, Elibrary SPIN-код:  6372-2283)
ORCID (ORCID ID: 0000-0001-9711-778X)
Google Scholar Citations (Google Scholar Citations User: 3DBuYacAAAAJ)