Lyudmila Sharygina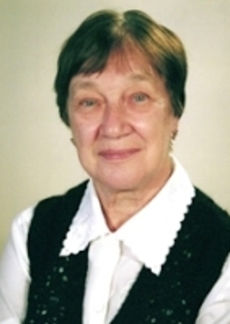 Candidate of Sciences in Engineering, Associate Professor
Address:
Tomsk, 47 Vershinina Street, office 406
Phone:
(3822) 41-31-74
Campus phone:
2544
Sharygina L. I. graduated with honors from RTF TPI in 1958. she has been Working in TUSUR since its Foundation in 1962 as an assistant (1962-1966), senior lecturer (1966 – 1968), associate Professor (1968 – 2005), and Professor (since 2005). Candidate of technical Sciences (1966), associate Professor (1969).
She has completed internships at universities and research institutions in Moscow, as well as in the UK, Australia, and Taiwan.
She was awarded the Medal "veteran of labor", departmental insignia: "for excellent success in work", "Honorary worker of higher professional education of the Russian Federation", certificates of honor of the Ministry and the University.
Author and co-author of 110 scientific publications, research reports, textbooks and scientific and methodological works, 6 monographs on the history of radio electronics. Participant of international scientific projects, conferences and symposiums in Germany, great Britain, Spain, China, the Netherlands, Italy, France, and Israel.
Lectures and conducts classes with students on the courses "Analog circuit engineering", "History of radio engineering", "Introduction to the specialty "radio engineering".
Publications:
Elibrary (Elibrary AuthorID: 1061854, Elibrary SPIN-код: 6688-1254)
Web of Science (Web of Science ResearcherID: Aak-8442-2020)
SCOPUS (SCOPUS AuthorID: 6506987985)
ORCID (ORCID ID: 0000-0002-4803-0327)
Google Scholar Citations (Google Scholar Citations User: yDgh6BMAAAAJ)