Sergey Mikhalchenko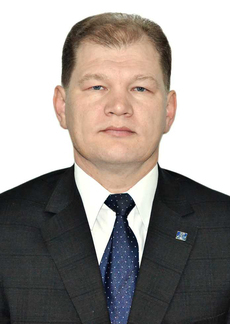 Доктор технических наук, Доцент
Address:
Tomsk, 74 Vershinina Street, office 332
S.G. Mikhalchenko graduated from Faculty of Mechanics and Mathematics of Tomsk State University in 1993 and since then has been working in TUSUR University. Since January 2015, he is head of the Department of Industrial Electronics.
Doctor of technical Sciences (2013), Associate Professor (2008), since 2009 corresponding member of the IEEE Power Electronics Society, since 2013 corresponding member of IEEE the Industrial Electronics Society.
Author and coauthor of 66 scientific publications and research reports, 25 teaching AIDS for the educational process. He tooks part in the preparation of two Doctors of Philosophy degree (Candidates of Science in Russian system).
Since 2006 S.G. Mikhalchenko is a director of company «Frecon». The company specializes in development and production of innovative equipment in the sphere of intelligent power electronics.
Disciplines:
Introduction to the profession (11.03.04)
Engineering calculations in Mathcad
Information technology
Commercialization of scientific and technical developments
Computer modeling of electronic circuits
Computer networks and systems
Design of electronic devices
Control theory
Design of control devices
CAD/CAM/CAE
Power electronics devices