Elena Pokrovskaya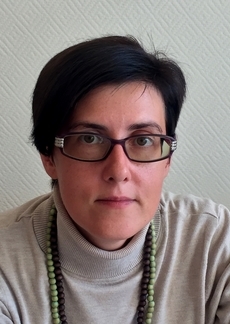 кандидат философских наук, доцент
Address:
Tomsk, 47 Vershinina Street, office 122а
In 2002, she graduated from Tomsk State Pedagogical University with a degree in "Theory and methods of teaching foreign languages and cultures". In 2009, she was awarded the degree of Candidate of philosophy. The academic title of Associate Professor was awarded by the order of the higher attestation Commission of the Russian Federation in 2013. The experience of scientific and pedagogical work is more than 17 years.

Lecture and practice courses: Communication processes in modern society, Basics of intercultural communication, Communicative strategies of tolerance in the socio-cultural space, Business communication, Foreign language, Management in youth policy,Technologies for developing economic activity of young people, Fundamentals of project activities in the field of youth policy.

She has more than 100 publications, including in the VAC and Scopus/Web of Science journals, 5 course books, and 7 monographs used in teaching practice.
Since 2009, she has been the head of the scientific and educational center of the faculty of Humanities.
She directs the work of the research team on 5 grants under the Federal target programs and within the framework of regional projects of the RGNF.
She participates in regional, national and international conferences, scientific forums, congresses and symposiums, conducts active public work, organizes round tables, forums on issues of ensuring interethnic harmony. She is a member of the coordination Council for the formation of a barrier-free inter-ethnic environment at the regional educational center.
From 2011 to the present time at the Department is the Deputy head of the Department of philosophy and sociology for scientific and methodological work and is actively working with international partners of the Department.
In 2016, Pokrovskaya E. M. became the winner of the contest "Winner of the Tomsk region prize in education, science, health and culture".
Since September 2016, she has been appointed the head of the Department of foreign languages.
Other positions:
Publications:
Elibrary (Elibrary AuthorID: 590728, Elibrary SPIN-код: 2259-3734)
Web of Science (Web of Science ResearcherID: G-3914-2017)
SCOPUS (SCOPUS AuthorID: 57195358006)
ORCID (ORCID ID: 0000-0001-9314-0077)
Google Scholar Citations (Google Scholar Citations User: v-IW6f0AAAAJ)