Anatoliy Reutov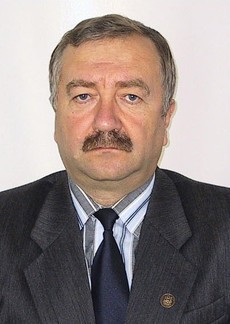 Кандидат технических наук, Доцент
Address:
Tomsk, 47 Vershinina Street, office 505
In 1974, he graduated from the mechanical engineering Department of the Tomsk Polytechnic Institute with a degree in mechanical engineering Technology; metal-Cutting machines and tools. In 1978 A. I. Reutov successfully completed post-graduate studies at the Leningrad Institute of Aviation Instrumentation, majoring in machine science and machine parts, and defended his PhD thesis for the degree of candidate of technical Sciences at the Leningrad Polytechnic Institute.
From 1978 to the present he works in TUSUR at the Department of Mechanics and Graphics as an associate Professor.
Pedagogical work
I. Reutov gives a lecture course on the subjects "Applied mechanics" and "Mechanics", conducts practical and laboratory work on these courses. Developed guidelines for course work and a set of guidelines for performing laboratory work in applied mechanics.
Scientific activity
The results of A. I. Reutov's scientific and pedagogical activity are reflected in more than 100 publications, including 3 scientific monographs, 11 author's certificates and patents for inventions.
Field of scientific interest:
1. Experimental methods and devices for studying material properties.
2. Forecasting the reliability of structures made of polymer composite materials.
3. Computer design of polymer composite materials.