Sergey Zamyatin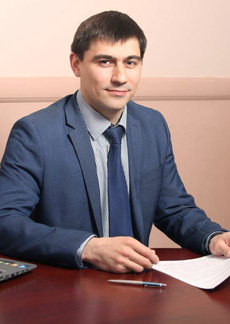 Address:
Tomsk, 40 Lenina Prospekt, office 210
Campus phone:
1009
Phone:
(3822) 90-71-73
Email:
zsv@tusur.ru
Education
In 2005, Sergey Zamyatin completed his Master degree in Automation and Control at the Faculty of Automation and Computer Engineering, Tomsk Polytechnic University.
In 2007, he obtained a Candidate Degree in Engineering Sciences (focus on System Analysis, Control and Information Processing).
In 2013, Sergey Zamyatin obtained the academic title of Associate Professor.
In 2015, he completed a professional development program in State and Municipal Administration (Russian Presidential Academy of National Economy and Public Administration).
Career
2005
--
2012 - Engineer, Assistant Instructor, Associate Professor at the Department of Automation and Computer Systems, Tomsk Polytechnic University; Deputy Head of Academic Administration at the Institute of Cybernetcis, TPU.
2012--2016 - Deputy Head of Development Programs Administration, TPU. Administrator of the Competitive Development Program of TPU, Quality Assurance Officer at TPU.
2016--2020 - Deputy Vice-Rector for Research and Innovation at TPU, Head of Information Analysis Administration, Manager of the Competitive Development Program of TPU, Quality Assurance Officer at TPU.
Upskill training
Efficient University Administration. Germany's Best Practices (University of Luneburg, 2013)
School of Rectors 2014 (Skolkovo Moscow School of Management, 2014)
Professional English in Digital Envorinment (University of Southampton, UK, 2014)
Economics of Education: Planning, Analysis and Control of Economic and Financial Performance of Universities (National Research Tomsk State University, 2016)
Tools for Planning and Implementation of Mechanisms for Sustainable Develoment of Universities (Plekhanov Russian University of Economics, 2017)
Professional skills
Leading formulation of university development programs, organizing efforts in formulation of development plans for key units within university
Coordingating operations in monitoring and improvement of university business-processes
Coordinating operations in university IT development
Drawing up recommendations for development of the university administration system in the context of improvement of its national and international ranking positions
Developing rating tools and rating of university units and university faculty
Publications
Sergey Zamyatin has authored and co-authored more than 50 research papers, three IP assets, three study guides.