Anastasiya Nosova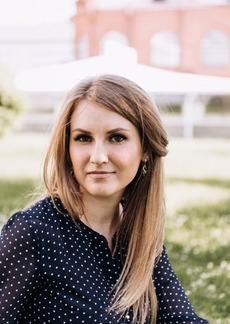 Address:
Tomsk, 147 Krasnoarmeiskaya Street, office 217
Campus phone:
3217
Phone:
(3822) 90-01-75
Nosova Anastasia Leonidovna graduated from school in 2012. In 2012, entered the Faculty of Humanities at the Tomsk State University of Control Systems and Radioelectronics in the field of training "social work" (undergraduate). In 2016, she graduated from TUSUR and entered the magistracy at Tomsk State University while simultaneously starting her career at the Department of History and Social Work of TUSUR as an engineer. In 2018, she graduated from the magistracy of TSU and began working in the educational department of TUSUR as a specialist in educational and methodical work. Since 2019, I am studying in graduate school.
There are more than 15 publications, 2 of which are included in the RSCI system, 2 VAK.
In the previous 5 years, further training was held in the following programs: "Pedagogy and psychology of higher education, taking into account the training of people with disabilities and persons with disabilities", "Digitalization of education: new opportunities and forms of implementation", "Actual digital competencies for heads of educational organizations and structural units from theory to practice ", "Substantive-methodological and technological foundations of the examination of professional skills contests of people with disabilities".
Publications:
Elibrary (Elibrary AuthorID: 1030032, Elibrary SPIN-код: 1592-782)
ORCID (ORCID ID: 0000-0001-7931-6494)
Google Scholar Citations (Google Scholar Citations User: -qlnJtAAAAAJ)