Olga Pozharnitskaya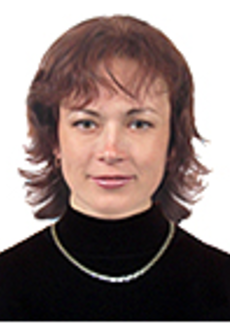 Candidate of Sciences in Economics, Associate Professor
Address:
Tomsk, 146 Krasnoarmeiskaya, office 708
Education:
2018 - English Translator in Professional Communication. National Research Tomsk Polytechnic University
2013 - associate professor
2006 - PhD in Economics. Tomsk state university.
2000 - Management, manager. Tomsk state university.
Work:
Has 17 years of teaching experience
2016-present leading economist of Standard LLC
Scientific activities and areas of scientific interest:
The field of scientific interest is the study of problems of labor economy, human capital development, strategies and models of development of cities and territories.
She was one of the co-performers of the grant of the Ministry of Education and Science of the Russian Federation "Theoretical justification of the optimal system of taxation of enterprises of the oil and gas complex of Russia" (Registration number 2.1.3/1696).
She is the author of 70 scientific, educational and methodological works.
Publications:
Elibrary (Elibrary AuthorID: 509433, Elibrary SPIN-код: 1248-4940)
Web of Science (Web of Science ResearcherID: P-4950-2017)
SCOPUS (SCOPUS AuthorID: 56524509400)
ORCID (ORCID ID: 0000-0002-2975-379X)
Google Scholar Citations (Google Scholar Citations User: wYQ6Tj0AAAAJ)