Aleksey Soldatov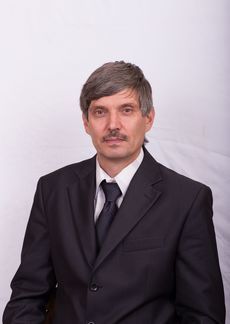 Доктор технических наук, Профессор
Address:
Tomsk, 74 Vershinina Street, office 406
Phone:
(3822) 70-17-38
Campus phone:
2823
Alexey Soldatov was born in 1958. He graduated from secondary school No.32 in Tomsk, in 1975, and in the same year he got admitted to Tomsk Institute of Control Systems and Radio Electronics (TIASUR) at the Faculty of Radio Engineering.
In 1980 he was graduated from the institute and has been employed with Tomsk Polytechnic Institute.
In 1993-1996 continued his postgraduate studies at TPU.
In 1998 defended his thesis.
In 2000 awarded the academic title of an Associate Professor.
In 2000-2001 he accomplished training at TPU Institute of Engineering Education, and received a certificate of high school teacher .
In 1998-2011 he was appointed as an Associate Professor in the Department of Industrial and Medical Electronics.
In 2009 awarded the Honorary Diploma from the mayor of Tomsk.
In 2011 defended his doctoral thesis.
Since 2012 to the present, he works as a Professor at the Department of Industrial and Medical Electronics at TPU.
From 2015 to the present, he is a Professor Of the Department of Innovation Management, Faculty of Innovative Technologies, Institute of innovation, Tomsk State University of Control Systems and Radioelectronics.
Other positions:
Publications:
Elibrary (Elibrary AuthorID: 130112, Elibrary SPIN-код: 6731-6134)
Web of Science (Web of Science ResearcherID: D-6232-2014)
SCOPUS (SCOPUS AuthorID: 24725397500)
ORCID (ORCID ID: 0000-0003-1892-1644)
Google Scholar Citations (Google Scholar Citations User: R0iXVZ4AAAAJ)