Vladislav Spitsyn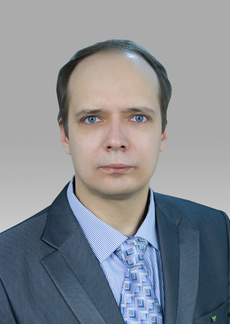 Candidate of Sciences in Economics, Associate Professor
Address:
Tomsk, 146 Krasnoarmeiskaya, office 708
Education:
2011 - associate professor
2004 - PhD in Economics, Tomsk State University.
1998 - Finance and Credit, Economist, Tomsk State University
Work:
Has 15 years of teaching experience
1998 - Tomsk branch of Savings Bank
Scientific activities and areas of scientific interest:
Economics of enterprises and industries, regional economy, innovative development, efficiency, mathematical methods in economic research
He is the author of 166 scientific papers.
Executive specialist on grants RFFI and RGNF.
Winner of the Tomsk Oblast Competition in Education, Science, Health and Culture, 2010.
Publications:
Elibrary (Elibrary AuthorID: 441932, Elibrary SPIN-код: 7018-1006)
Web of Science (Web of Science ResearcherID: B-3960-2016)
SCOPUS (SCOPUS AuthorID: 57073781200)
ORCID (ORCID ID: 0000-0002-8360-7590)
Google Scholar Citations (Google Scholar Citations User: hp7ajmMAAAAJ)