Stanislav Aleksandrov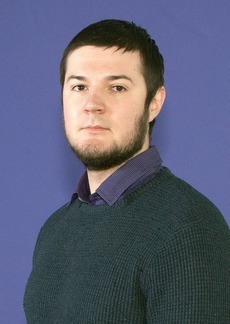 Address:
Tomsk, 40 Lenina Prospekt, office 221
In 2014 Alexandrov Stanisłav graduated from the Faculty of Human Sciences of TUSUR with a specialty in social work. In 2019 he graduated with honors from the Master's Degree of the Faculty of Political and Historical Sciences of TSU under the program "Applied Historical Analytics". Now he is a graduate student of the Department of "New and Modern History and International Relations" of the Faculty of Historical and Political Sciences of the Tomsk State National Research University.
From 2011 to 2013 Senior Laboratory of the Social Projects Laboratory at the Department of History and Social Work of TUSUR. 2013-2016 - Manager of Social Projects of the Tomsk Regional Social Movement "DIVO". From 2012 to present - employee of the Regional State Autonomous Institution "Complex Center of Social Services of the Population of the Tomsk Region": since 2012 social worker, since 2014 - specialist in social work, since 2017 - head of the Department of Urgent Social Services. Since 2015 Assistant of the Department, from 2018 to the present – Senior Lecturer of the Department of History and Social Work of TUSUR. Disciplines: history of Russia, vocational and ethical foundations of social work, foundations of social well-being of the individual and society. Scientific interests: U.S. policy towards Kazakhstan, employment of disabled persons, social work technologies for the form of semi-stationary services.