Yuriy Reutov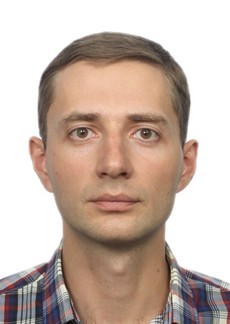 Кандидат физико-математических наук
Address:
Tomsk, 47 Vershinina Street, office 506
In 2013 he graduated from the Institute of Natural Resources of the National Research Tomsk Polytechnic University (NI TPU) in the field of Oil and Gas.
In 2016, he successfully completed his postgraduate studies at ISPMS SO RAS and defended his Ph.D. thesis for a Ph.D. in Physics and Mathematics.
Since 2017, he has been working at TUSUR in the Department of Mechanics and Graphics as a Senior Lecturer.
Teaching
Teaching work of Y.A. Reutov leads lectures on the discipline "Engineering and computer graphics."
Scientific activities
The scientific activities of the scientific and pedagogical activities of Y.A. Reutov are reflected in more than 30 publications.
The field of scientific interests: mechanics of solid environments, mathematical modeling.
Publications:
Elibrary (Elibrary AuthorID: 1058327, Elibrary SPIN-код: 7946-1769)
Web of Science (Web of Science ResearcherID: AAB-9411-2020)
SCOPUS (SCOPUS AuthorID: 56432880600)
ORCID (ORCID ID: 0000-0002-7998-9901)
Google Scholar Citations (Google Scholar Citations User: pLzCZeEAAAAJ)