Sergey Dukart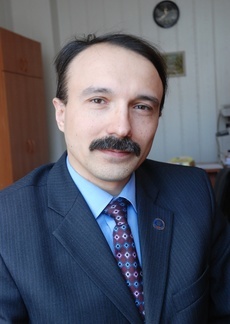 Кандидат исторических наук, Доцент
Address:
Tomsk, 146 Krasnoarmeiskaya, office 708
Education:
2003 - Associate Professor in the Department of Economics.
1997 - PhD in Historical Sciences, Tomsk State University.
1993 - History. Historian, lecturer in history and socio-political disciplines. Tomsk state university
Work:
He has 27 years of teaching experience.
Scientific activities and areas of scientific interest:
Reviewer of the journal "News of Tomsky Polytechnic University" (included in the list of VAC).
From 2016 to the present, the responsible secretary of the journal Vector of Well-being: Economy and Society (until 2019 - Journal of Science of Siberia) (included in the list of VAC).
From 2006 - to present - Chairman of the jury of the regional round of the All-Russian Olympic Games on Economics among schoolchildren
1.02.2008-1.02.2010 - participated in a joint project with the Vienna Economic University, as an expert and head of one of the working groups within the framework of the European Commission Tempus project. "Introduction of curricula for education of entrepreneurial spirit and business activity in the Russian Federation"
Under his authorship or co-authorship there were 71 scientific and 20 educational-methodological works.
In 2001 he was awarded the TPU Medal.
He is the winner of the competition of the Tomsk region in the field of education and science of 2005.