Lyudmila Petrova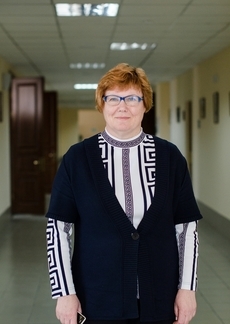 Address:
Tomsk, 146 Krasnoarmeiskaya, office 708
Campus phone:
4040
Phone:
(3822) 90-01-58
Education:
1995 - Management, economist. Tome State University named after V.V. Kuibev
1981 - Accounting, accountant. Tomsk timber technical school
Work:
Has 17 years of teaching experience
Since 1969 at various enterprises of Tomsk: accountant, economist, chief accountant, CFO
Scientific activities and areas of scientific interest:
Business Taxation, Tax Planning, Tax Monitoring, International Standards for Auditing, Accounting and Financial and Accounting Reporting.
He is the author of more than 20 scientific, educational and methodological works
Other positions:
Publications:
Elibrary (Elibrary AuthorID: 1031633, Elibrary SPIN-код: 8916-0682)
ORCID (ORCID ID: 0000-0001-6679-6775)
Google Scholar Citations (Google Scholar Citations User: vnNN5NAAAAAJ)