Larisa Botaeva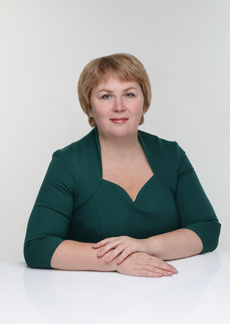 Кандидат технических наук
Address:
Tomsk, 74 Vershinina Street, office 406
Campus phone:
2823
Phone:
(3822) 70-17-38
Botaeva Larisa Borisovna graduated from school in 1988.
In 1988 she entered the Tomsk Polytechnic University (until 1993 - TPI) at the Faculty of Engineering, specialty composite materials and powder coatings.
In 1993 they ended and were distributed at the Institute of Physics and Materials Science of the SB RAS, where they worked as an engineer and a junior research fellow until 2001. In 1999, she graduated from graduate school and a PhD thesis in 2005.
In 2001, a managerial training program for national economy organizations of the Russian Federation at Tomsk State University, majoring in Management in Innovation Activities.
From 2002 - 2018, she worked in the Administration of the Tomsk Region in the Department of Innovation.
From 2018 to the present, in the ANO "Tomsk Regional Engineering Center" and the Faculty of Innovative Technologies TUSUR.
He is a specialist in the field of innovation, commercialization and materials science. He is the author of more than 10 works in the Russian and foreign press and co-author of 1 patent.
She was awarded the Medal of the Tomsk Region "70 years of the Tomsk Region", 6 Thanks from the Administration of the Tomsk Region, 1 Thanks from the Mayor of the City of Tomsk, and the federal award "Breastplate of the Presidential Program".
She completed more than 20 continuing education programs and 3 foreign internships.
He is currently an expert in the field of building regional innovation systems and innovation infrastructure. Speaker, moderator and organizer of round tables and strategic sessions of the national and international level.
Member of the Russian Geographical Society since 2016