Svetlana Bochkareva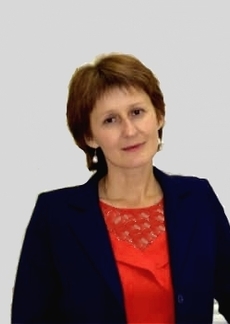 Кандидат физико-математических наук
Address:
Tomsk, 47 Vershinina Street, office 506
S. A. Bochkareva graduated from the faculty of physics and technology of Tomsk state University in 1994. Since 2000, he has been working in TUSUR at the Department of mechanics and graphics as an associate Professor. Teaches the discipline "Engineering and computer graphics" (bachelor's degree, specialty, 1st and 2nd courses).
In 2006, she received a diploma of candidate of physical and mathematical Sciences in the specialty 01.02.04 - mechanics of a deformable solid. Since 2006, he has been a research associate at the laboratory of polymer composite materials mechanics of the Institute of strength physics and materials science of SB RAS.
S.A. Bochkareva has more than 100 scientific papers, including 4 collective monographs, 6 certificates of registration of computer programs, 4 patents for inventions, and is the author of the following scientific and educational publications.
Scientific interests:
1. Computer modeling of polymer composite materials under tribo-stress conditions.
2. Multilevel strength analysis of filled polymer compositions.
3. Construction of composites with specified effective mechanical and thermophysical characteristics.
4. Forecasting the reliability of structures made of polymer composite materials.