Vladimir Zaharov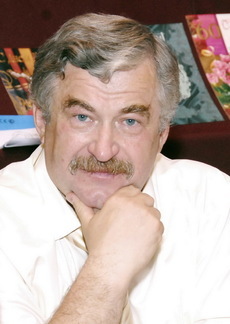 Кандидат физико-математических наук
Address:
Tomsk, 40 Lenina Prospekt, office 422
Graduated from Tomsk State University:
Faculty of Physics and Technology, majoring in Ballistics.
Faculty of Economics and Finance, with honors, majoring in Organization Management.
The direction of scientific research is the mechanics of a deformable solid: high-speed interaction of solids, dynamic strength, related issues of ballistics.
"Honorary Worker of Higher Professional Education of the Russian Federation", awarded the badge "Inventor of the USSR", the medal "For Merit to Tomsk State University".
Hobby:
books ("Literary monuments", "University library", "Monuments of historical thought", classical literature, Vedas, etc.);
jazz (over 30 years playing in wind, pop and jazz orchestras).
He was awarded the honorary badge of the All-Union Central Council of Trade Unions "For achievements in amateur art".
Publications:
Elibrary (Elibrary AuthorID: 732436, Elibrary SPIN-код: 1746-8610)
Web of Science (Web of Science ResearcherID: E-5622-2017)
SCOPUS (SCOPUS AuthorID: 57190169587)
ORCID (ORCID ID: 0000-0002-4745-1218)
Google Scholar Citations (Google Scholar Citations User: GfDfVDcAAAAJ)