Lyudmila Zemtsova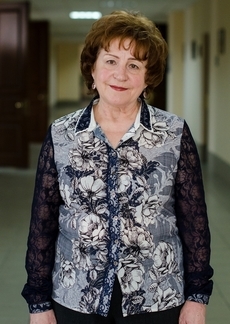 Кандидат экономических наук, Доцент
Address:
Tomsk, 146 Krasnoarmeiskaya, office 708
Campus phone:
4040
Phone:
(3822) 90-01-58
Education:
1984 - PhD in Economics, Tomsk State University
1975 - Industrial planning, economist. Tomsk state university
Work:
She has 45 years of teaching experience.
Scientific activities and areas of scientific interest:
Environmental, innovative entrepreneurship, modern entrepreneurship problems, entrepreneurial risk management and insurance.
She is the author of more than 100 scientific, educational and methodological works.
In the 2016 she was awarded with Honorary Diploma of the Ministry of Education and Science
Publications:
Elibrary (Elibrary AuthorID: 1057687, Elibrary SPIN-код: 8420-7851)
ORCID (ORCID ID: 0000-0003-4256-3138)
Google Scholar Citations (Google Scholar Citations User: TRWkfsMAAAAJ)