Galina Zolotareva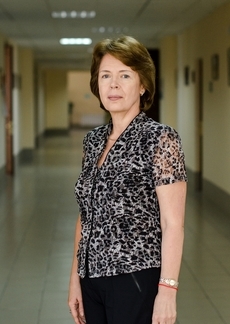 Candidate of Sciences in Economics, Associate Professor
Address:
Tomsk, 146 Krasnoarmeiskaya, office 708
Education:
2018 - Diploma of professional retraining. The higher school of the Chief accountant
1995 - associate professor
1986 - PhD in Economics, Sergo Ordzhonikidze Moscow Institute of Management
1979 - Economics and Organization of Construction Materials Industry, Engineer-Economist, Tomsk Engineering and Construction Institute
Work:
She has 30 years of teaching experience.
From 1999 to present Director of Audit Company "Athena-T" LLC
Scientific activities and areas of scientific interest:
She is the author of more than 50 scientific, educational and methodological works.
Awarded Honorary Diploma, for good work
Publications:
Elibrary (Elibrary AuthorID: 707876, Elibrary SPIN-код: 8584-7328)
ORCID (ORCID ID: 0000-0003-2219-1437)
Google Scholar Citations (Google Scholar Citations User: cajzD-wAAAAJ)