Mihail Kaz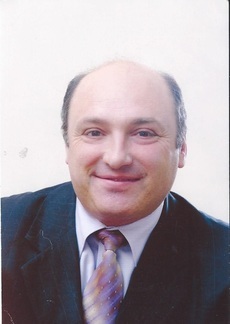 Доктор экономических наук, Профессор
Address:
Tomsk, 146 Krasnoarmeiskaya, office 708
Campus phone:
4040
Phone:
(3822) 90-01-58
Education:
2000 - professor
1998 - PhD in Economics
1993 - associate professor
1987 - PhD in Economics, Tomsk State University
1980 - Industrial planning, economist. Tomsk state university.
Work:
He has 33 years of teaching experience.
Since 2011 he has taught within the framework of the Russian-Swedish educational programs "Electronic Business" and "Project Management in the Innovation Sphere."
In 1992 he gave a course of lectures for students of the Faculty of Advanced Training of the University of National and World Economy (Sofia, Bulgaria).
On a part-time basis since 1999 - Head of the Laboratory of Information Technologies and Market Research of the Higher School of Business of TSU.
Since January 30, 1987 - Junior Researcher of NIC, Head of the Center for Humanitarian Research
1980-1983 - Engineer of NIC, head of the problem group Quality of working life of the economic laboratory of the Research Institute of Social and Economic Problems of the Developed Regions of Siberia at the TSU.
Scientific activities:
Since 2013 he has been the head of the master 's training program "Corporate Governance."
He is engaged in studying the methodology of economic science, studying patterns of dynamics of economic knowledge, motivation of work, accounting.
According to the Tempus Tacis program, he studied at Ohio State Universities (USA, 1995), Sheffield (England, 1997), Utrecht (Netherlands, 1997, 1998, 1999), Oxford (England, 2000), Folkuniverse (Sweden, 2010), Ludwigshafen (Germany, 2014).
The research is supported by RGNF grants (1998, 2000).
He carried out the order of the international consulting firm Ernst & Young with the participation of the International Labour Organization, the United Nations Development Programme, the European Federation of Economic and Management Consultants Associations.
It is part of the editorial board of the collection Organizational and Economic Problems of Banking Management.
Since 1999 - member of the Methodical Council of the Faculty of Economics of TSU.
Since 2001 - Member of the Dissertation Council on Economic Sciences at TSU.
He is the author of 160 scientific, educational and methodological works.
Scientific interests:
Methodology of economic science, study of patterns of dynamics of economic knowledge, motivation of work, accounting information systems.
Awarded Honorary Diploma of the Ministry of Education and Science of the Russian Federation (2013); Honorary Certificate of the Administration of the Tomsk Region (2007, 2010); Honorary Diploma of the Mayor of Tomsk (2003); Honorary Diploma of the Institute of Professional Accountants of Russia (2012).
He holds the Honorary Sign of the Government of the Russian Federation "Presidential Program of Training of Management Personnel for Organizations of the National Economy of the Russian Federation" (2007) and the Medal "For Merit to the Tomsky State University" (1998).
He is also the Recipient of the Tome State University Award for High Achievement in Science, Education, Literature and Art (2014).
Publications:
Elibrary (Elibrary AuthorID: 163673, Elibrary SPIN-код: 1027-8458)
Web of Science (Web of Science ResearcherID: AAE-2711-2019)
SCOPUS (SCOPUS AuthorID: 57195633961)
ORCID (ORCID ID: 0000-0002-6870-7913)
Google Scholar Citations (Google Scholar Citations User: iYPYZb0AAAAJ)