Faina Krasina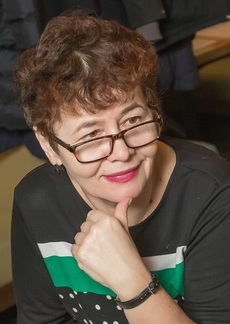 Address:
Tomsk, 146 Krasnoarmeiskaya, office 611в
Phone:
(3822) 90-71-91
Campus phone:
4035
Education:
1983 - Applied Mathematics, Mathematician, Tomsk State University
1998 - Professional Diploma Manager, Open University of Great Britain
Work:
She has 25 years of teaching experience.
Scientific activities and areas of scientific interest:
Management of personal finance
She is the author of 75 scientific, educational and methodological works.
Awards:
2016 - Veteran of Labor of the Tomsk Region
2015 - Awarded by the Diploma of the Ministry of Education
2004 - Awarded the jubilee medal "400 years to the city of Tomsk"
Publications:
Elibrary (Elibrary AuthorID: 972465, Elibrary SPIN-код: 9777-0680)
ORCID (ORCID ID: 0000-0001-9486-4843)
Google Scholar Citations (Google Scholar Citations User: uoR71LEAAAAJ)